How to get and keep the perfect tan
Ben (@honestcruisingB) and David (@honestcruisingD) just gave me the best idea with their tanning fiasco. I have the best tips about tanning because of one simple reason: I'm very pale and I live in a very sunny country!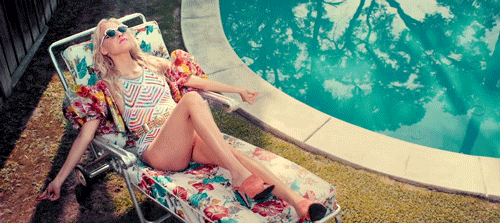 Sun in a bottle
Fake tanning is part of life for some people and starting a vacation already looking like you've been sun kissed it's a great idea: happy and tan people look better! There are just few little things that will help you not look like an oompa-loompa…
Begin with an allergy test on your wrist with the product you intend to use, especially if you're not familiar with fake tanning. Apply a little amount and wait twelve hours – if your skin doesn't look irritated, you are good to go! It's also a great way to test the if it's the right color for you. In my experience, even if you are as pale as a piece of paper, do not buy the light or medium colors. These colors can make you look like a Cheeto. The golden rule here is the darker, the better!
And last, let's take Ben and David's adventure by example: never fake tan the night before you leave for your cruise. I really meant the "never" part, ok? I always do it two days before the cruise, just to be safe. Actually, you should try it with lots of days in advance. Spreading the lotion or the mousse or spraying is not as easy as it seems: it's easy to leave pieces without or too much product, making your tan uneven.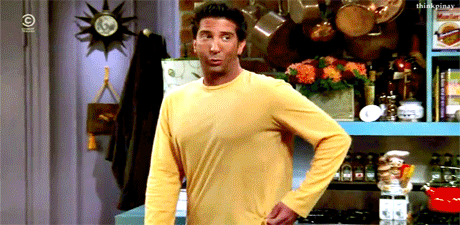 The real deal
But tanning the traditional way has some techniques too! Do you know how sunblocks work? I didn't until my dermatologist explained to me: if you apply an SPF 50 lotion, for example, it means it'll protect you fifty percent more against the UVA and UVB rays than without anything. It doesn't mean that you are fifty per cent protected against the sun rays.
I personally use an SPF 70 sunblock: it's the protection I need to stay under the sun in the summer. Obviously, this high protection factor doesn't give anyone a good tan. But I have the solution for you: tan accelerators! You apply the product on top of the sun block and watch the magic happen. I really like the Australian Gold Dark Tanning Accelerator Spray Gel and the St. Tropez Tan Booster, but there are a million options in the market. Another thing to do is use a tanning oil. Choose an SPF 6 and apply on top of the sunblock. It works as well as the tanning accelerator. My personal favorite is Nivea Sun Deep Tanning Oil Spray SPF 6.
The lobster look
If you didn't hear me (or it happened anyway) and ended up as red as a tomato, I can help you too. You have to hydrate yourself like crazy: drink lots of water and apply an after sun gel or lotion. And don't try to do anything that can irritate even more your skin, like shaving, wearing itchy or tight clothes or staying longer under the sun. Stay a day or two away from the pool and you'll be fine.
But, most importantly…
I believe the most important thing there is to address here is that protecting yourself against sun rays is not just to avoid looking like a lobster. You can get insolation, dehydration and – God forbid – skin cancer. So, let's get tanned and careful! See you next Saturday, happy travels and good tanning!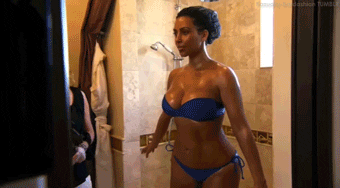 We're finalists in the Wave awards as 'best cruise blogger'! That is a seriously big deal, especially in our first year. Can't quite believe it. If you like what we're doing here and could spare 10 seconds please vote for us. You only have to fill in your name, email and tick our box. You could win a cruise too!